What to do in Puerto Morelos?
Are you about to visit Puerto Morelos and do not know what to do?
Don't worry! In this article, we will share with you some places and activities that you can do on your visit to this paradise.
Where is Puerto Morelos?
Puerto Morelos is the main port for fishermen in the state of Quintana Roo, located 38 km and 25 minutes from Cancun; Characterized by being a quiet place, with delicious seafood, and one of the most amazing reefs for diving.

Are you looking for a hotel? Stay with us, at Casa del Puerto Hotel, you will enjoy, and relax in the best location in Puerto Morelos. Contact us now!
6 things you can do in Puerto Morelos:
1.   Cenotes Route:
As the name says on the route of the cenotes you can find more than 10 incredible open and cave cenotes; Surrounded by the jungle, with crystal clear waters, where you can swim, dive, have fun on zip lines or cycle.
You can also find parks like Selvática and Boca del Puma.
We recommend you visit the Cenote la Noria: This cenote belongs to the group of "Three Kings"
Ideal to swim with 18 meters deep or relax on its floating platform; Also, if you wish you can camp in the Mayan jungle.
Related article: A fun day on the cenote route in Puerto Morelos
2.   Reef National Park:
Known as the Great Maya Reef, it is part of the 2nd largest barrier reef in the world after Australia; It is located in front of Puerto Morelos and extends north of Punta Nizuc and Isla Mujeres.
You can take a boat trip and snorkel or dive to closely appreciate the incredible marine flora and fauna.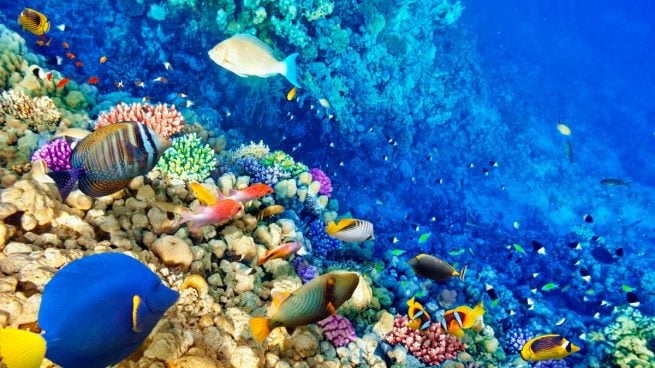 3.    Crococun Zoo:
Are you a fan of animals? If your answer is yes, Crococun is the ideal place for you to visit.
You will know interactively some of the species that inhabit the jungle region. For example, crocodiles, spider monkeys, deer, exotic birds and more.
The tour lasts approximately 1 hour 30 minutes, where a certified guide will accompany you to explain more about each species and have a more enriching experience.
4.   Beaches:
Enjoy the tranquility of the Puerto Morelos beaches, where you can swim, chat, relax or just sunbathe while enjoying a refreshing drink. Also, to being ideal beaches for children, with shallow depth and light waves.
5.    Main square:
You can visit it in the afternoon, find musicians who set the square, restaurants, cafes, souvenirs, convenience stores, and the Church of San José, with beautiful gardens around it.
6.    Botanical Garden:
The botanical garden Dr. Alfredo Barrera Marín with 65 hectares, is considered one of the largest and most beautiful gardens in Mexico. It conserves native plants and shelters the wildlife of the area.
Also, to its incredible cenotes and quiet beaches. Puerto Morelos invites you to know the richness of flora and fauna.
Note: When you book 2 nights at Casa del Puerto Hotel  you get an incredible tour as a gift; If you want to know more, visit this link: https://casadelpuerto.mx/en/promos/
Now you know, you can´t miss the opportunity to enjoy all the wonders that Puerto Morelos has for you!